Green New Deal Ballot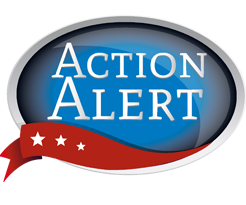 Green New Deal Ballot
Congress is considering a resolution the "Green New Deal," a projected $14 trillion, environmental and energy plan touted by progressives. It is a "10-year national mobilization" for a speedy shift away from fossil fuels and calling for national health care coverage and job guarantees in a sweeping bid to remake the U.S. economy.
The "Green New Deal" Resolution lays out the goals and projects
for a ten-year national mobilization to:
• Meet 100 percent of the power demand in the United States through clean, renewable, and zero-emission energy sources
• High-speed rail to replace air travel
• A guaranteed job
• High-quality health care for all Americans
• Upgrading all existing buildings in the country for energy efficiency
• Stop oppression
• Government paid higher education
• Create union jobs that pay prevailing wages
• Mandatory family and medical leave
• Mandatory paid vacations
• Provide affordable and safe housing
• Provide retirement security
• Economic security for all who are unable or unwilling to work
• Curtail cattle emissions
• Create a universal basic income
In Favor
Sen. Ed Markey (D-MA)
"The sun is setting on the dirty energy of the past. Today marks the dawn of a new era of climate action. A Green New Deal is about jobs, and it is about justice. It would be the greatest blue-collar jobs program in a generation and repair the historic oppression of frontline and vulnerable communities that have born the worst burdens of our fossil fuel economy, all while saving the planet. Our Green New Deal resolution outlines an historic ten-year mobilization that will mitigate climate emissions and build climate resiliency. We can create high-quality jobs and enforce labor standards, guarantee rights to retirement security and health care, and conduct inclusive decision making in this Green New Deal. I thank Rep. Ocasio-Cortez for her partnership and leadership on this resolution, and I look forward to elevating the issue of climate change as the highest of Congressional priorities."
Opposed
Sen. John Barrasso (R-WY)
"The Green New Deal is a raw deal for the American taxpayer. It's a socialist manifesto that lays out a laundry list of government giveaways, including guaranteed food, housing, college, and economic security even for those who refuse to work. As Democrats take a hard left turn, this radical proposal would take our growing economy off the cliff and our nation into bankruptcy. It's the first step down a dark path to socialism.
"Through heavy-handed federal mandates, the far left fringe is proposing a Washington takeover of our nation's energy system. Americans would inevitably see skyrocketing electric bills, with one estimate as high as $3,800 per year. This would be a mandate on every homeowner, forcing every building to be overhauled. The American people simply cannot afford this, particularly given that we already have an established and growing renewable energy market in our nation.
"This is what massive government overreach looks like."
Do you think Congress should pass the Green New Deal?
Your browser appears to not support JavaScript.