Infrastructure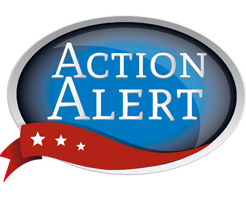 Infrastructure
"We are going to fix our inner cities and rebuild our highways, bridges, tunnels, airports, schools, hospitals," President Trump said. "We're going to rebuild our infrastructure, which will become, by the way, second to none. And we will put millions of our people to work as we rebuild it."
President Trump's pitch for a $1 trillion upgrade of the nation's roads, bridges, tunnels and airports is already running into potholes as it meets reality in Washington.
The overwhelming sticking point, as always, is how to pay for it.
In Support of the Plan
President Trump proposed a blueprint on the campaign trail that would offer $137 billion in federal tax credits to private firms that back transportation projects.
Trump claims such a proposal would unlock $1 trillion in investment over 10 years and would be quicker and cheaper than having the federal government in charge of rebuilding projects. Democrats have repeatedly pointed to infrastructure as a possible area of agreement with Trump.
"We need a really robust investment in infrastructure by the government," said Senate Minority Leader Charles Schumer (D-NY). "We're challenging the president — he talked about it in his campaign — to join us in this and if he does we'll work with him. It's a challenge to the president. He ran on a campaign of a $1 trillion infrastructure bill and We Democrats have always believed in this. We've been stymied by Republicans in the Senate over and over again. When I've talked to [Trump] on the phone and I've said, 'You know, if you're just going to listen to the hard right, you're not going to get anything done.' He acknowledged that," he said. "He's going to have to work with us to get this done and we've shown him a way to go."
Rep. Lou Barletta (R-PA) champions the infrastructure-spending-equals-jobs argument. "The federal government will get money back because, as I said, these are good-paying jobs," Barletta said. "You're going to be putting people to work. They're going to be paying taxes. That money is going to come back to Washington."
In Opposition to the Plan
Opponents argue that infrastructure may be popular with Trump fans. But it's not so easy to pull off in Washington. In addition, many Republicans in Congress are hostile toward the idea of spending billions more on public works. Republican leaders have yet to sign on to such an expensive spending plan.
Senate Majority Leader Mitch McConnell (R-KY) said he hopes any plan is "credibly paid for. I hope we avoid a trillion-dollar stimulus."
"I don't think we ought to borrow almost a trillion dollars and plus up a bunch of federal accounts, incur a lot of additional debt, and don't build any projects to speak of. So, I can tell you what I'm against is a replication of the Obama stimulus package in 2009," McConnell said.
A trillion dollars is "a big number," said Senate Commerce Chairman John Thune (R-SD), adding that a tax overhaul could be one promising way to pay for it. "I think it's going to come down to figuring out just actually what's achievable."
"I think this is critical, something that could draw us together," said Sen. Shelley Moore Capito (R-WV), who hoped that the infrastructure plan would also include an expansion of broadband internet service. But asked whether a Republican Congress would approve it, she said: "Not if it's not paid for."
"To just add it to the national debt, I don't think President Trump or members of the Republican Conference would support that," said Rep. Mark Meadows (R-NC), a member of the House Transportation Committee and the conservative Freedom Caucus.
Your browser appears to not support JavaScript.