Gun Violence Prevention and Community Safety Act - Gun Control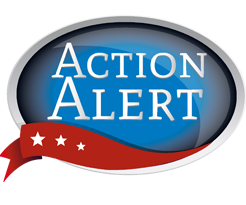 Gun Violence Prevention and Community Safety Act - Gun Control
Democratic lawmakers are introducing a comprehensive gun control bill with the intent to "end the epidemic of gun violence and build safer communities by strengthening Federal firearms laws and supporting gun violence research, intervention, and prevention initiatives." The bill addresses background checks, taxes on firearms and goods related to firearms, gun storage, accessibility of guns on school campuses and more. It would require state law enforcement authorities to be notified when a background check is denied and mandate the attorney general to issue an annual report to Congress detailing the number of background check denials.
Supporters
Those in favor argue Federal gun laws are rife with loopholes and contradictions and have been severely weakened by the gun industry. Senator Elizabeth Warren (D-MA) said, "This big, bold proposal—which combines and builds upon a number of common-sense measures introduced by my colleagues in Congress—would treat the epidemic of gun violence in the United States like the public health crisis that it is, help protect our children, and make our communities safer. With approximately 100 Americans killed every day from gun violence, it's long past time for Congress to stand up to the gun lobby and confront this deadly crisis head-on." Supporters say this bill will save lives and make our country safer without infringing on any law-abiding individual's right to own firearms.
Opponents
Those against argue this proposal is a sweeping assault on gun owners Second Amendment rights. They point out that the bill makes it extremely hard for people to defend their homes and loved ones by forcing gun owners to store their guns, or render them inoperable with a trigger lock, 24 hours a day. Opponents say the bill now allows the federal government to track gun owners by requiring them to obtain a federal firearms owner's license, which is tied up in massive bureaucratic red tape, but also bans the purchase of more than one firearm in a 30-day period. Many fear the bill would allow the government to deny anyone they want the right to own a gun. They point out the bill includes pretty much every ban or gun control measure Democrats have ever proposed and could make it hard for future generations to ever be able to poses a firearm.
Are you in favor of passing Gun Violence Prevention and Community Safety Act?
Your browser appears to not support JavaScript.