The President's Gun Control Proposals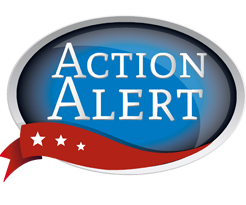 The President's Gun Control Proposals
President Obama has announced a plan to ban the sale of assault weapons and high-capacity ammunition magazines. It would require that all gun purchasers pass federal background checks. The proposal will be part of a package that will also include a call for universal background checks for all new gun purchases, along with new bans on assault weapons and high-capacity ammunition magazines.
Ban on assault weapons
Ban on high-capacity ammunition magazines
Universal background checks for all new gun purchases
None of these proposals appear to have any support among Republicans who control the House. And some conservative Senate Democrats have indicated an uneasiness with Obama's proposals as word of them leaked out ahead of the official announcement. Sens. Joe Manchin of West Verginia and Heidi Heitkamp of North Dakota each suggested President Obama's far-reaching prohibitions may be going too far.
Opposed to the President's Gun Proposals:
Rep. Phil Gingrey (R-GA) "As a member of Congress, I took an oath to protect and defend the U.S. Constitution. I did not swear to uphold only the sections I liked. The Bill of Rights contain civil liberties so fundamentally important that no matter how unpopular at times, these rights are guaranteed and no president, no Congress and no person can deprive them from us. The Second Amendment, hated by some, is a fundamental right as well. I, and millions of others, see the wisdom of the Second Amendment even as many do not. But whether you see its wisdom, all public officials were sworn to uphold it...

All of us share the grief of the criminal use of guns but we must realize there is no easy answer to the problem of violence we face in our country. Some of us recognize a simple reality — there are bad people who do bad things. No amount of laws will change that. Indeed, murder and assault are crimes but these events still occur. Some naively assert that just one more law, one more regulation, will change that....Experience has shown that banning guns does not curb violent acts. One needs to look no further than states or cities with some of the nation's toughest gun-restriction laws....When you limit an individual's ability to lawfully purchase or carry firearms you allow only those with the intent to break the law to have weapons."
In Favor of the President's Gun Proposals:
House Democratic Whip Steny H. Hoyer (MD) "President Obama and Vice President Biden outlined a series of steps to make our communities and children safer from gun violence. From a universal background check to a new ban on military-style assault weapons and high-capacity magazines, from new resources for law enforcement to new initiatives that help those with mental illness access the help they need, the President's plan is a major step forward to address the epidemic of gun violence that has plagued our country in recent years.
It is now Congress's responsibility to work with the President to move forward with this plan, which is based on common-sense ideas supported by a majority of Americans and a majority of responsible gun owners. Only through a concerted plan of action can we prevent the kind of mass shootings like the ones in Aurora, Portland, and Newtown – and the thousands of smaller but no less horrifying incidents of gun violence that plague our communities each year. I look forward to working with my colleagues in Congress to bring legislation to the floor over the coming weeks to implement these proposals."