The Crisis in the Middle East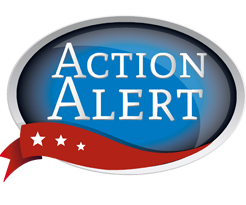 The Crisis in the Middle East
The U.S.-led coalition intensified its air campaign against ISIS, signaling a new commitment to the fight for Kobani. The Obama administration continues to assert the success of the coalition battle against ISIS, even as the president acknowledges setbacks and predicts a "long-term campaign." The question is whether such a diverse coalition, whose members have differing objectives, can be herded into agreement on a coherent strategy. But many claim "the lack of strong leadership from the president has made our nation a more uncertain place."
President Obama
"At this stage, some 60 nations are contributing to this coalition, including more than 20 coalition members who are represented here today -- among them, Iraq, Arab nations, Turkey, NATO Allies, and partners from the world. So this is an operation that involves the world against ISIL.

So far, we've seen some important successes: Stopping ISIL's advance on Erbil. Saving many civilians from a massacre on Mount Sinjar. Retaking the Mosul Dam. Destroying ISIL targets and fighters across Iraq and Syria...I want to thank all the nations who are represented here in what is a growing coalition. I'm encouraged by the unanimity of viewpoints and the commitment of the countries involved to make sure that we're making steady progress."
Rep. Scott Garrett (R-VT)
"As Americans take stock of the current state of the world, it's obvious that our nation faces a number of challenges. While I have no doubt that American exceptionalism and enterprise will readily overcome these challenges, the lack of strong leadership from the president has made our nation a more uncertain place.

As I listen to feedback from my constituents, I recognize that the events in Middle East have been at the forefront in the minds of many. The brutality of ISIS reminds us that not everyone in the world respects human life, liberty, and dignity. If we are to ensure that America's interests are protected, the president must present a detailed strategy to defeat ISIS and allied terror groups. If this strategy requires military action, the president must present this strategy to the people's representatives for an up-or-down vote."