Ratification of the United States – Mexico - Canada Trade Agreement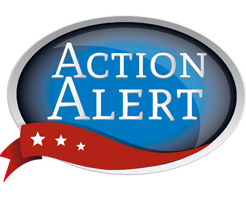 Ratification of the United States – Mexico - Canada Trade Agreement
The House passed H.R.5430, the United States-Mexico-Canada Trade Agreement (USMCA). The US, Canada, and Mexico signed a trade deal to replace NAFTA in November 2018 at the G20 summit in Argentina. It's known as the United States-Mexico-Canada Agreement, or USMCA. President Donald Trump, during his 2019 State of the Union address, encouraged Congress to approve the USMCA and replace "the catastrophe known as NAFTA" and "deliver for American workers like they have not had delivered to for a long time."
US gets better access to dairy market
The deal will provide dairy farmers, especially those along the border like Wisconsin, more market access to the Canadian dairy industry.

Steel and aluminum tariffs stay in place
Under the deal, Trump does not have to remove the 25 percent tariffs on steel and 10 percent tariffs on aluminum from Canada and Mexico.

Car manufacturing
The new deal will require more of a vehicle's parts to be made in North America in order for the car to be free from tariffs.

Exchange rate curbs
The agreement contains a foreign-exchange provision to deter countries from manipulating their currencies.

Dispute resolution
When countries are found to be in violation of the agreement, there are hard and fast rules how to hold nations accountable.

Help for American workers
• Requires that 40% to 45% of car and truck parts be made by workers earning at least $16 an hour.
• Mandates that 75% of a vehicle's parts must be made in North America.
• Mexico has committed to recognize workers' right to collectively bargain.
• Extends labor protections to migrant workers, and protecting women from discrimination.
Those in Favor
"President Trump has proved his critics wrong again by delivering on his promise to renegotiate NAFTA in America's favor. The USMCA is the most impressive result yet of the Trump Administration's trade agenda, which is focused on increasing our nation's industrial capacity and protecting high-quality jobs for American workers." - House Republican Leader Kevin McCarthy (CA)
Those Against
"You can have the best language on any subject in a bill, but if you don't have the enforcement provisions very strongly spelled out — not as a sidebar, not as a side letter, but central to the treaty — then there's a problem. I have always thought that this was probably one of the easier trade agreements to come to agreement on, but so far we're not there yet." - Speaker of the House Nancy Pelosi (D-CA)
Your browser appears to not support JavaScript.